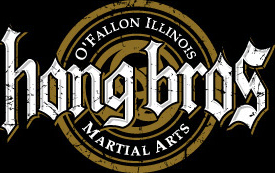 To provide our students with the knowledge and tools they will need to protect themselves in real self-defense situations while instilling self-confidence, self-discipline, respect towards others, good health, and the development of a solid work ethic.

Basic Ground Fighting - O'Fallon, IL
---
Many situations end up on the ground, and most will, if one of the opponents is trying to take it there - so being able to defend ones self and stop attacks while on the ground is extremely important. For self-defense on the ground, we teach basic ground fighting, which includes basic submissions, basic positioning and escapes, and ground striking and striking defense.
Hong Martial Arts has altered traditional training methods and teaches a combination of martial arts that include: Karate, Kickboxing, Tae Kwon Do and Basic Ground Fighting.