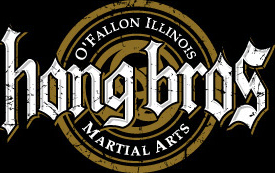 To provide our students with the knowledge and tools they will need to protect themselves in real self-defense situations while instilling self-confidence, self-discipline, respect towards others, good health, and the development of a solid work ethic.

Contact Hong Martial Arts
---
Please feel free to contact us for additional information or with any questions you may have.
CONTACT: Jacob Hong
PHONE: (618) 622-9266
EMAIL: info@hongmartialarts.com
LOCATION: Our classes are held in the basement of the Katy Cavins Community Center, located at 308 East Fifth Street in O'Fallon, IL. It is right off of Highway 50 behind the O'Fallon, IL Public Pool. (When facing the Katy Cavins Center use the door on the left side of the building to enter.)
Click here for directions courtesy of Google Maps.